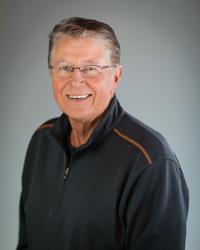 Howard Hanson
Broker/Associate
I make buying and selling a great experience!
Service Areas:
Brainerd, Nisswa, Crosslake, Walker, Garrison, Hackensack, Merrifield
Areas of Specialization
Lake Homes
Residential
Land
Commercial
Fractional Ownership

Hobbies: Golfing, Fishing, Street Rods, Motorcycles
Professional Experience/Business Background
30 years of Sales and Marketing
Licensed in Real Estate since 1978
VP of Sales and Marketing of a Multi-Million Dollar a Year Sales Operation for 7 Years
Additional Information:
Owned and sold my own business.
Personal Strengths:
I have strong sales and people skills and perform my tasks with integrity.
Professional Goals:
Be the Best I Can!
Services for Sellers:
Keep the sellers informed and move their property at the best price in the least amount of time. I have a strong marketing background and the confidence to get the maximum dollar!
Services for Buyers:
To find them a property that best fits their needs and desires at the best price possible.
Advantages I Offer:
30 years of experience.